Submitted by Maggie Reece on Tue, 01/15/2013 - 11:32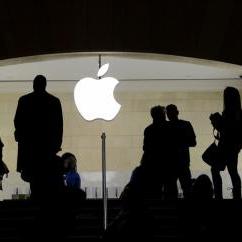 Apple's stock slipped below $500 for the first time in 11 months as investors reacted to reports signalling the company's latest iPhone is falling further behind alternatives running Google's Android operating system.
The latest indication that Apple, the world's most valuable company, is seeing sluggish demand for its iPhone 5 emerged in separate stories published Monday in the Japanese newspaper Nikkei and The Wall Street Journal.
See Link
Apple Stocks Live
Both publications cited unnamed people familiar with the situation saying Apple has dramatically reduced its orders for the parts needed to build the newest iPhone because the device isn't selling as well as the company hoped.
The adjustment means Apple will buy about half as many display screens for the iPhone as management originally planned for the opening three months of the year, according to the newspapers.
Apple Inc., based in Cupertino, California, declined to comment Monday. Natalie Kerris, spokeswoman, said Apple executives would share their views on market conditions January 23 when the company is scheduled to release its financial results for the final three months of 2011. The period covers the first full quarter that the iPhone 5 was on sale.
Although Apple hailed the iPhone 5 as the best version yet of a product that has revolutionised the telecommunications and computing industry, the company's stock has suffered since the device hit the market.
After peaking at $705.07 on the day of the iPhone 5's September. 21 release, Apple's stock has plunged nearly 30 per cent. The shares fell $18.55, 3.6 pe rcent, to close Monday's regular trading at $501.75, dragging the company's market value nearly $190 billion below where it stood in late September.
The stock traded at $498.51 earlier in the day, its lowest price since February.
iPad concerns
The stock's decline hasn't been entirely caused by concerns about the iPhone 5's sales performance. Industry analysts are also worried about the recent introduction of a smaller, less expensive iPad cutting into the company's profits.
But the biggest fears hover around the iPhone because it has become Apple's most valuable product since Steve Jobs, the company's late CEO, unveiled the first model in 2007.
Apple has sold more than 271 million of the devices since then, and in the company's last fiscal year ending in September, the iPhone generated $80bn in sales to account for more than half of the company's total revenue.
But Apple's upgrades of the iPhone in the past two years have disappointed gadget lovers who have been clamouring for Apple to do more to stay in front of device makers relying on the free Android software made by rival Google Inc.